Murray River Scenic Cliffs Drive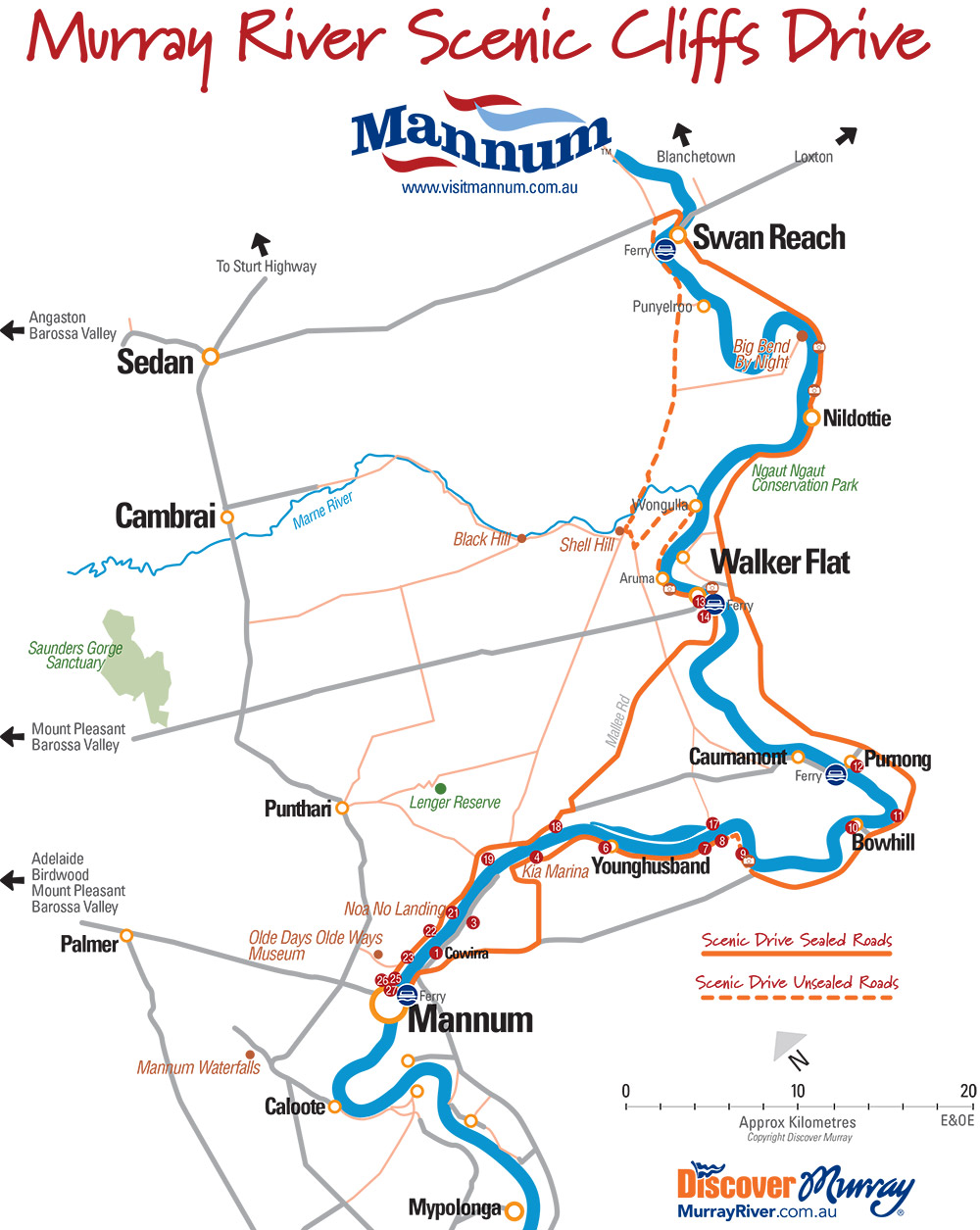 Near Mannum Visitor Information Centre and Arnold Park take Ferry to Eastern side of River.
Follow map, go left from the ferry and travel along Younghusband Road, turning left at Edwin St.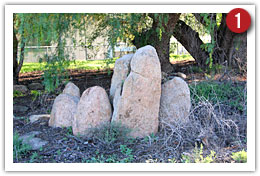 1. Cowirra. Pleasant village consisting of mainly shacks and Cowirra Caravan Park with its sites/onsite vans/units. The burial site of "Queen Ginny and her son "King" Henry Mason, leaders of the Tribe who lived along the River from Swan Reach to Mannum is said to be seen under Peppercorn Trees on the corner of Edwin and Porter Streets. Rocks have been placed as a Monument (fenced area).
2. Return to East Front Road – very scenic road running alongside river and billabongs with plentiful birdlife over the next 22 kms (currently dry).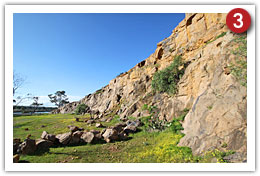 3. Old Quarry (on right). From here rock was loaded onto boats and shipped to areas for the construction of the locks. This rock was also used for many buildings in the metropolitan area. The remains of the old jetty are still visible in low water.
4. Kia Marina. The largest river Marina in South Australia with further development to follow. This Marina was opened in January 1993 with initial capacity for 60 houseboats.
5. Younghusband Shacks, caravan park and housing developments. Licensed general store at Grulunga Caravan Park entrance.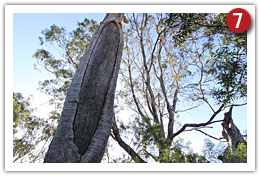 6. Cactus Garden can be seen from East Front Road (Private home on right).
7. Canoe Tree on left. Watch for sign on right of road opposite old house ruins. Note: road is gravel until main Mannum to Bowhil Road.
8. Younghusband Hall. Built in 1889.
9. Lookout Views over Teal Flat and Reaches up and down stream.
10. Bow Hill. Shacks, General Store and Landing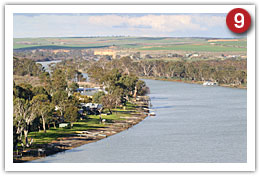 11. Chucka Bend. Named when an early English migrant was thrown from his horse (chucked off) and landed in the mud on this bend.
12. Purnong Tour can be shortened by taking Ferry at Purnong and returning to Mannum. References see no.16 onwards.
13. Walker Flat Look-out High Cliffs and good views upstream and downstream.
14. Lake Bywater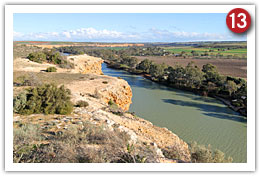 15. Aboriginal Canoe Tree
16. Follow road marked to Mannum
17. Option. Lake Carlet. Partley man made for Malcolm Campbell's record attempt but not used. Now a popular spot for holiday makers.
18. Greening's Landing with slipway and moorings for boats and houseboats.
19. Pellaring Flat which includes Greening Landing is the Western bank of Pellaring Reach, one of the most notorious reaches of the river. It was here that Captain Sturt was Forced to land and camp for three days because of wild weather and high waves. The P.S. Struggler sank in a storm on the far side of the River and many boats experienced Trouble in these waters.
20. "Fairview" – the old school attended by children from surrounding areas including children from across the river who often had to row themselves across if Dad was too busy! The school was also used as a church.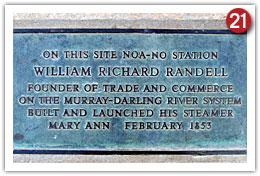 21. Noa No Landing. Turn left from road onto gravel. It was here that William Randell and his brothers completed the building of the P.S. Mary Ann and launched it in February 1852. A Cairn marks this event and spot.
22. Looking to the left is "Mannum Boat Haven & Slipway" Boat next to Slip resembling "Noah's Ark" is the "DECOY". Built in Scotland and registered there in 1878, it was shipped to Melbourne in pieces for work on inland rivers. It was later used on the Swann River, Perth as a passenger vessel, it returned to South Australia and was involved with the building of the locks and weirs, then purchased by the present owner who now uses it as his family home with his family.
23. Bird Sanctuary. Founded by Hermann L. Gass, long time manager of the Mannum Club and now named in his honour. The bird rests or perches were originally established By Gass and are now renewed from time to time by caring residents of Mannum.
24. Old building was the second Town Pumping Station, built in 1887 it replaced the first pump which was near the site of the present Mannum Rowing Club on Mary Ann Reserve. This building has now been renovated and is the Mannum Pumphouse Bunkhouse.
25. Caravan Park. A very popular camping park with a mixture of Caravan sites, and Cabins. At the caravan park pylons of original ferry are well preserved and are nestled within the caravan park ground.
26. Motel & Cafe Mannum – formerly named Captain William Randell and Randell car park.
27. Arnold Park. End of Tour.
Try a local walk or Mannum town drive